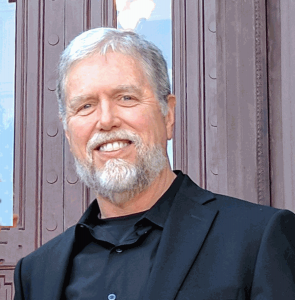 Dr. Bruce Balfour
Bruce Balfour, PhD
Dr. Bruce Balfour is a founding partner with the consulting group, Creative Insight Community Development. He received his PhD in Sociology and his master's degree in Community and Economic Development from Pennsylvania State University, where he was also a research consultant and development specialist in the Agricultural Economics, Sociology, and Education Department from 2014-2017. He holds a bachelor's degree in science communications (journalism) from the University of Massachusetts, Amherst. He is a subject expert in the fields of economic and community development, business incubation and makerspaces, building community through entrepreneurship, launching new community-based ventures, rural economic development, creative community development, relational/social network analysis, organizational analysis, and civic engagement. Bruce received formal training in business incubator development, best practices, and funding from the National Business Incubator Association.
Prior to Penn State, Bruce worked for Sandia National Laboratories (US Department of Energy) in California, where he was co-founder and president of the i-GATE Innovation Hub in Livermore and its small business technology incubator. Bruce worked with the California Governor's Office of Business and Economic Development to develop the Innovation Hub strategy for the State of California, and served on Governor Schwarzenegger's review committee for that program. He received community development and innovation awards for i-GATE from Governor Schwarzenegger, the California State Assembly, US Congress, the Federal Laboratory Consortium, the Alliance for Innovation, and the International Economic Development Council (IEDC). Since then, Bruce has advised on the development of several incubators and makerspaces in California, Texas, Pennsylvania, and Australia. He also served on the Board of Directors for the North Bay Innovation Hub and the SoCo Nexus technology business incubator in Sonoma County, California.
Prior to Sandia, Balfour worked in business and partnership development positions for NASA, Lawrence Berkeley National Laboratory, and was Director of Business Development for Pearson Education in San Francisco. He has also been a management and software design consultant for Microsoft, Broderbund, Sierra, Maris Multimedia UK, and others. In his copious amounts of spare time, Bruce is a metal sculptor, photographer, and bestselling novelist.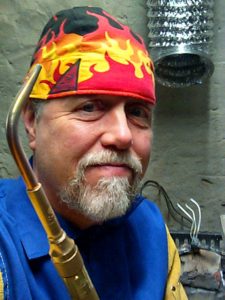 Bruce the Artist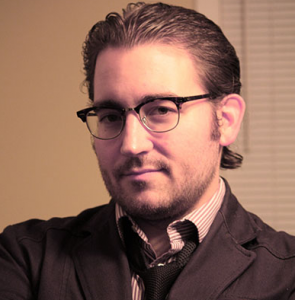 Dr. Michael Fortunato
Michael Fortunato, PhD
Dr. Michael Fortunato is a founding partner with the consulting group, Creative Insight Community Development. He received his PhD in Rural Sociology and his master's degree in Community Economic Development from Pennsylvania State University's Agricultural Economics, Sociology, and Education Department, where he also worked as a research associate for the Center for Economic and Community Development. Michael continues to teach online for the Penn State Community and Economic Development Masters program, where he created curriculum on business planning for nonprofits and non-traditional community ventures. He holds a dual bachelor's degree in Finance/International Business and International Studies. He is a subject expert in the fields of community and economic development, community-based entrepreneurship, rural and small urban development strategy, social science research, and community/regional leadership.
In 2013, Michael moved to Texas to become Assistant Professor of Sociology, Engaged Scholar, and Director of the Center for Rural Studies at Sam Houston State University. Since 2005, Michael's research and practice have focused on developing better strategies to revitalize rural communities and economies and declining cities and towns through more effective collaborative action, entrepreneurship, and community engagement. He has conducted research and outreach—and been a featured trainer/expert—in dozens of rural communities and small towns; at major conferences, on radio shows, guest blogs, and educational/training seminars on three continents. He has co-authored two books on entrepreneurial community development (Routledge), and is currently writing the first ever textbook on the Sociology of Entrepreneurship (Cognella).
Michael has conducted community planning projects for the Northeast Texas Economic Development District/Ark-Tex Council of Governments (a cooperative food hub/commercial kitchen/business incubator feasibility study and business plan), the Heart of Texas Council of Governments Efficient Towns and Counties initiative, Grimes County (Texas) Strategic Plan, the Murray-Darling Basin Authority (Australia) Water Adaptability Project, and the New South Wales (Australia) Department of Trade and Investment Intentional Innovation Communities initiative. These projects included fast innovation strategies among diverse groups, and included feasibility analysis in the assessment of individual initiatives within each project. He specializes in strategies for moving groups from planning to action.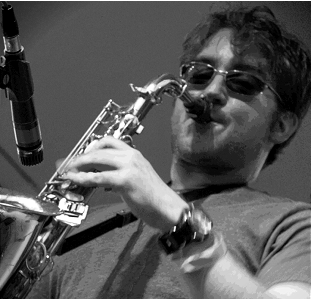 Michael the Artist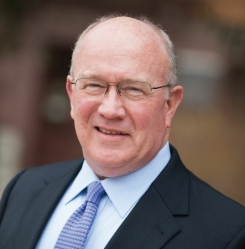 Dr. Ted Alter
TED ALTER, PhD
Dr. Ted Alter is a founding partner with the consulting group, Creative Insight Community Development. Ted is a professor of agricultural, environmental and regional economics and co-director of the Center for Economic and Community Development in Pennsylvania State University's Department of Agricultural Economics, Sociology, and Education. He also serves as an Adjunct Research Fellow in the School of Law at the University of New England in Australia.
Ted is a subject expert in agricultural economics and policy, agribusiness economics and management, development economics, public sector economics, public finance, community and regional economics, community and rural development, rural policy, institutional and behavioral economics, resource and environmental economics, sustainability, leadership and organizational change, social capital in community development, local government finance policy, fiscal capacity analysis for local governments, cost-benefit analysis, leadership and organizational development, land and water resource policy, and the scholarship of engagement in higher education.
Ted serves as one of the lead researchers for the institutional analysis and community-led action initiative of the Invasive Animal Cooperative Research Center Initiative (IACRC) in Australia. He also recently co-led an international initiative to explore innovation in natural resource governance which brought together colleagues from Penn State, University of New England (Australia), the Soil Conservation Service of Iceland, the Global Soil Partnership, and the United Nations University's Land Restoration Training Program.
Over a career spanning more than 40 years, Ted has integrated excellence in community-based research, outreach, and teaching. For 7 years, he served as the Associate Vice President for Outreach at Penn State University, and Director of Cooperative Extension in Pennsylvania. In this role, and in his current role as a professor and consultant, Ted has fundamentally based his research and practice out in communities, facilitating and participating in dozens of planning and strategic activities, and fostering strategies for improving citizen participation to address local challenges.