WELCOME
Creative Insight Community Development is a consulting group with offices in Texas, Arizona, California, Pennsylvania, and Australia. We specialize in creative solutions to economic and community development challenges and opportunities. We help communities develop real solutions for real people using state-of-the-art ideas, research, and expertise grounded in community engagement. Although they are often overlooked, we also believe that rural communities and distressed small
town economies deserve just as much support and attention as large metropolitan areas.
Through the Innovation Hub (iHub) Initiative, the Governor's Office of Economic Development (GoED) has afforded research clusters, start-up companies, local government entities, business groups, venture capitalists, and non-profit economic development organizations an unprecedented opportunity to partner with the State to facilitate the emergence of new technologies and new markets. Your advice in planning the iHub program was invaluable. Your role of evaluating proposals from aspiring regional partnerships was also integral to this initiative and I thank you for your support. Your dedication to the promotion of innovation is recognized and your support of GoED is greatly appreciated. — Governor Arnold Schwarzenegger, State of California
Governor arnold schwarzenegger
In direct response to the collapsing economy and the State of California's need to rapidly develop new business opportunities and economic diversification, the goal of i-GATE was to increase entrepreneurship and more fully develop the startup and innovation ecosystem in the East Bay region of San Francisco. Due to our proposal, we became one of the inaugural six regional innovation clusters designated by the State of California in 2010. The primary author of this proposal, and much of the initial project aspects, were developed by Bruce, including establishing a startup incubator, a makerspace, an academic advisory board (alliance), and entrepreneurship programs.
I would unilaterally hire Bruce and his team for research, assessments, proposals, strategic planning, and implementation in the areas of economic and community development, innovation cluster development, makerspaces for small manufacturers and startups, entrepreneurship, small business incubators, investment and financing for innovation ecosystems, civic systems for the arts, food hubs, and amenities sub-sectors. If I could do it all over again, I can think of no better co-founder or partner to accomplish the goals we set out to achieve.
— Dr. Rob White, former Economic Development Director, City of Livermore, California

Dr. Rob White
As CEO of Dhahran Techno Valley Company, managing one of the world's largest energy based
R&D science parks, I have direct experience in the complexities of Science and Technology
Park Development. In the earliest stages of inception, through planning and design and then
Implementation phase, there is often a wide variance of opinion on executing the vision. This
is driven by the diverse collection of stakeholders representing political priorities, business
requirements, institutional funding objectives and a host of other special interests.
Having worked with Bruce at Sandia National Laboratories, I know that the Livermore Valley
Open Campus project needed to satisfy requirements and conditions of the Department of
Energy and a diverse collection of other stakeholders. In this project, the goals and
objectives of DOE and the multiple stakeholders were difficult to align. Bruce worked
tirelessly and effectively with the management of two national laboratories, local and city
officials, and regional partners to build a powerful strategic plan that served the entire
community. This strategic plan focused on creating programs and spaces designed for people to
collaborate, innovate and create. Included in Bruce's deliverable were relevant case studies
and evidence supporting this balanced, interactive design.
Bruce's successful record in developing winning proposals is testimony to his ability to
understand the broad vision while satisfying a diverse set of public and private sector
stakeholders. Bruce's contributions are an essential component to any serious Science &
Technology Park development effort and I look forward to working with him on future projects.
— Craig Smith, CEO
Dhahran Valley Technology Development Company (world's largest energy-oriented research park)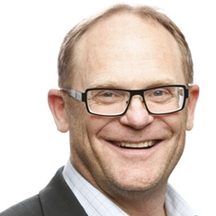 craig sMITH
Knowledge is Power.
You can hire that power.
Our experienced, progressive consultants apply state-of-the art research, methods, and tools to real-world projects that combine economic development with community development. With almost 100 years of combined experience in creating community solutions, we develop actionable plans that get results.